Lasting Tribute page for
William Bertie

KEEBLE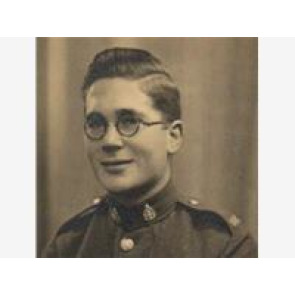 Add additional content
Memorable stories and life events
Viewed by:
1588
visitors.
Published in: Essex area.
Published from: November 27, 2008.
Home town: Essex
Bert's funeral was held at Newport Crematorium yesterday, 1 December at 1115am. Family and friends attended and included: his wife Linda, son Peter and daughter Pamela, plus their families Martin, Jeanette, Andrew, Mary, Matthew, Christopher, Emaleigh, Alexandra, Natalie and Doris. Also cousins Roy, Trevor and Graham. Among many friends were Derrick, Brian, Ivan, Patrick, Mike and Sue; and various members of the Rotary Club, Rotoract and PROBUS. A simple Methodist service was conducted without hymns. A reception was held at the New Homewood Hotel in Cowes.
Left by

Peter Keeble

:

02/12/2008
Starting life as the son of a Thames barge skipper in Maldon Bert's father told him "Never take up sailing for a living, boy. Get a good job and sail for pleasure!" So he started with an apprenticeship at Marconi's Wireless Telegraph Company. Going through the War in a reserved occupation at the factory he decided that peace in 1945 should herald a change. So he went into teaching metalwork, woodwork and technical drawing, first in Chelmsford and later as head of department at Maldon Grammar School. He wanted schools to get way from making pipe racks and seed markers in handicraft lessons and was instrumental in introducing boat-building classes into both day and night school lessons to expand the curriculum.In his spare time Bert had been involved with the CCPR (later known as the Sports Council) throughout the 1950's, working as a sailing instructor running courses on the Norfolk Broads, at Burnham on Crouch and at Woolverstone on the River Orwell. From these beginnings he became a founder member of the Schools Sailing Association along with people like his long-time friend, colleague and later co-author Derrick Cobden whom he had met on one of the Broads sailing courses.
Left by

Peter Keeble

:

28/11/2008