Announcing the passing of
Lesley Frances

HALL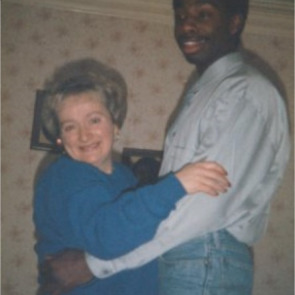 Viewed by:
1114
visitors.
Published in: Derby Telegraph.
Published from: May 29, 2020.
Home town: Derby
RIP Les .A very best Childhood friend of our late mother Alison Beard Who shared many memories about the two of you growing up Remembering you always Mandy and Sian xx
Left by

Mandy and Sian

:

20/06/2020
RIP to my lovely aunt-in-law Lesley Hall who passed away on the 18/05/20.Thoughts of you transcend time. Memories are immortal. Luke Bremmer xxx
Left by

LUKE BREMMER

:

06/06/2020
Frances and Donny. B
Left by

Donny B

:

01/06/2020
Left by
Donny B
:
01/06/2020
We offer our condolences to all the family and friends of the late lesely Francis Hall at this sad time may god give you all the strength to get through all the emotional pain in this time of sadness. Rip lesely Francis Hall (ducky) you will be sadly missed gone but never forgotten all our love from phillippa and family. Xxx ps I found a little poem online....
Left by

Jason

:

31/05/2020
Sponsored by Ancestry ®
Search records for
Lesley Frances HALL