Announcing the passing of
Jean

THOMAS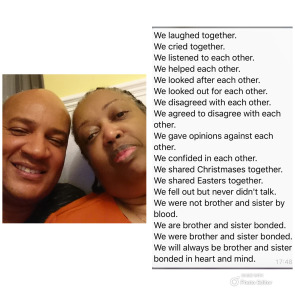 Viewed by:
1719
visitors.
Published in: Huddersfield Examiner.
Published from: May 12, 2020.
Home town: London
Notable areas: Huddersfield
Left by
Seymour Johnson
:
22/05/2020
Those we hold closest to our hearts never truly leave us. They live on in the kindness they have shared and the love they brought into our lives. Rest in Peace Jean. Emmanuel - Whittington.
Left by

Emmanuel

:

20/05/2020
Left by
Jacqui Mottram
:
20/05/2020
Left by
Mrs Linda Wood
:
20/05/2020
To my dear Auntie Jean, You were an amazing woman, full of love and character and I will cherish the memories I hold of you. You live on in all of your family, forever. Love, Gee x
Left by

Graham Wood

:

20/05/2020
Sponsored by Ancestry ®
Find records for
Jean THOMAS
Your
family
story awaits you