Lasting Tribute page for
Nellie

HALL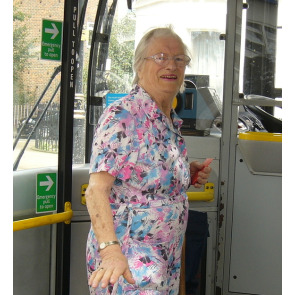 Add additional content
Memorable stories and life events
Published in: Online.
Published from: March 12, 2020.
Home town: Pimlico
Notable areas: Chertsey, Lambourn
Nan was always a positive presence in our lives with never a bad word to say about anyone. Her stories and malapropisms will continue to bring joy. Her love and knowledge of London is being passed on to her great-grandchildren and we will miss her,
Left by

Lucy Rawe

:

12/03/2020
You, along with Dad throughout your lives cared for us as children, gave us experiences we would never forget and when the time came for us to leave the nest, we went with your blessing. Even though we were all far apart and with our own families to care for, we were still close as a family. You got your wish to see your children and grandchildren all married and can now rest in peace. You may have gone but our memories live on, with all our love, Sheila and Ray.
Left by

Ray Hall

:

12/03/2020
Left by
Ray Hall
:
12/03/2020