Announcing the passing of
Janet

BELL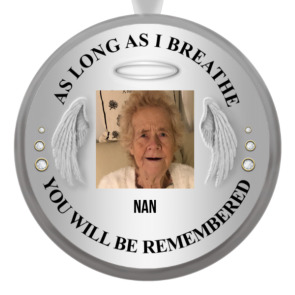 Viewed by:
3229
visitors.
Published in: Burton Mail.
Published from: October 04, 2019.
Home town: Burton upon Trent
Hello sweetheart, I'm at the caravan, to close it down. I've had a gas check done so we're all set. People have been asking where you are and are sorry at your loss, but not as sorry as I am. When I open the caravan door and realised you weren't going to be there, I had a bit of a moment. It's taken a bit of getting used to without you being there. This will be the last season at the caravan. I can't do it without you anymore. I found your little sign on my cardigan this morning, I do miss you so much please help me out. I find it so hard without you. I struggle with you not being there. Keep your signs coming. God keep you safe my angel. Till we meet again baby JIMxxxxxxxxxxxxxxxxxxxxxxxxxxxxxxxxxxxxxxxxxxxxxxxxxxxxxxxxxxxxxxxxxxxxxxxxxxxxxxxxxxx
Hi Nan not had a good morning missing you so much still doesn't get any easier, I hope you are having the best time up there. I know you will be. I got a white feather next to my bed when I got up, think that might have been you. I love you with all my heart 💓
Night night my beautiful angel I miss you .. grandad is at the caravan sorting all out I wish we could have you back for a little while I just want to give you a cuddle and speak with you . You are still my best friend and without you every day is so so sad I hope in time I can be happy again I love you dearly.. good night my perfect angel ❤️
Morning nan back to work today .. I missed you so much weekend just gone I keep trying to be strong but it's so hard each day . Grandad is off to the caravan I know you will be with him in spirit . The whole family is missing you so much 4 weeks today a whole month since you left ... love you always
Hello sweetheart, I still miss you dearly, there is a massive hole in my life since you left me that terrible morning. But I have a lot of support off our family. Well angel and you always were my angel, I'm going to your beloved caravan tomorrow to close it down.if you love me, watch over me to make sure I do it right.i decided to keep it open for another season just for you.well gorgeous, time to go, if you still love me, please give me a sign. Yours forever. JIM.