Lasting Tribute page for
Professor Michael Graham

BRADFORD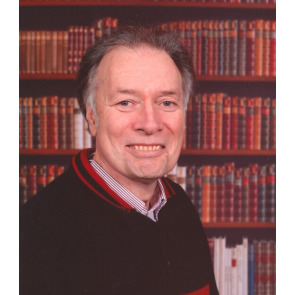 Add additional content
Memorable stories and life events
Viewed by:
2273
visitors.
Published in: Manchester Evening News.
Published from: July 17, 2019.
Home town: Cheadle Hulme
Notable areas: Stockport
I was one of Michael's first research students in 1975. Having achieved what he saw as M.A. standard he encouraged me to transfer directly to a Ph.D. program at UEA where I worked under Dr Malcolm Moseley. I remained in contact with Michael, especially when I worked at Homerton College, Cambridge and used his book so intensively with budding geography teachers. He was so supportive, so stimulating intellectually in conversation, so kind - what a loss .... I am too choked to write more. Peter Travers B.A. Manchester 1960; PGCE Cambridge 1961; Ph.D. UEA 1983.
Left by

Peter Travers

:

17/09/2019
Mike was a very enthusiastic and supportive friend colleague and Head of Department to me over my 30 years at Manchester. When I joined the Extra Mural Department as a Staff Tutor in Geography in 1975 Mike encouraged me to work with Geography. We jointly developed some of the first hands-on microcomputer courses for Geography undergraduates in the late 70's. I transferred to the Geography Department in 1986 in slightly controversial circumstances. Mike was unstinting in his support and encouragement. He gave me a great deal of freedom to develop the Regional Research Laboratory and the GIS curriculum in the department, while ensuring I still did as much generic teaching and administration as my colleagues. He was my internal PhD examiner and was supportive of a slightly unusual thesis which he described as "an account of 10 years of participative observation action research". He was also very supportive, given his love of the USA, to the, then slightly adventurous, New York Field Trip for Geography undergraduates. I owe much of the satisfaction of my career to him. He has gone too soon. I will miss Him.
Left by

Dr Robert Barr

:

11/09/2019
I have only just heard of the passing of my wonderful Professor. I had the honor of his teachings from 1992 to 1995 as an undergraduate at Univ of Manchester School of Geography. He was a turn inspiration, I found his courses highly interesting an inspiring. Later on Prof. Bradford organised a 200 yr School of Geography at Manchester reunion. I met him again and thanked him for his inspirational teachings, which I'm sure helped me in my professional life. One of life's greats. Thank you for all your dedication to young people John Pemberton.
Left by

John Pemberton BSc Manchester

:

07/09/2019
Like many of my generation I got to know Michael through his seminal A level books written with Ashley Kent. Meeting him in person was a great experience and one soon realised his passion for Geography. His walks around Manchester at various GA conferences were not to be missed if only for the VIMTO bottle!! Thanks for everything Michael. Iain Palôt
Left by

Iain Palot

:

06/09/2019
My uncle Michael will be sadly missed by Sarah & Paul his youngest niece & partner Now with mum kitty, dad Bert & his Brother Brian & sister in law Jean. RIP uncle Michael . Love & miss you Sarah & Paul Xxx xxx xxx xxx xxx xxx
Left by

Sarah Bradford

:

14/08/2019
Sponsored by Ancestry ®
Find records for
Professor Michael Graham BRADFORD
Your
family
story awaits you