Announcing the passing of
Jeanette

BRIDGE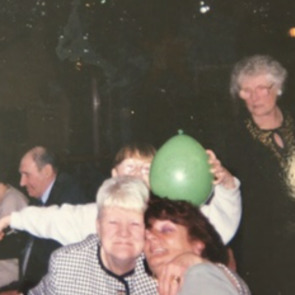 Published in: Liverpool Echo.
Published from: January 11, 2020.
Home town: Liverpool
Jean, what a lovely lady, I will cherish my memories of you, especially my childhood ones, you always had a smile for everyone. Rest in peace. Alaine Tsang & family.
Left by

Alaine Tsang

:

16/01/2020
Left by
Alaine Tsang
:
16/01/2020
Sadly missed by all. Reunited with your mum and dad. All your family will be there to welcome you. Goodnight God bless till we meet again. Love from Hannah , Robert and family xxx
Left by

Hannah Mulrooney

:

14/01/2020
Our families have been close for nearly 50 years Jean, and your warmth and generosity always shone through. Many happy memories of celebrations with you all and even when Dolly was on holiday I would come over and we would sit and drink tea whilst putting the world to rights. You will be sadly missed Jean but be sure you will never be forgotten. Thinking of all the Bridge Family. Always in our thoughts. Lynne John Frank and all the McCabe family.
Left by

Lynne McCabe

:

13/01/2020
Our Lovely Auntie Jean - what a funny, warm kind person you was. Whenever we met you had us all in stitches and that is how we will remember you, smiling and happy. Deepest sympathy to Uncle Billy and our cousins Dolly , Joseph and Barry. God-bless - Danielle , Kimberley, Thomas, Joseph Hannah and families x x x x
Left by

Danielle Jones

:

11/01/2020