Announcing the passing of
Ronald John

CRISP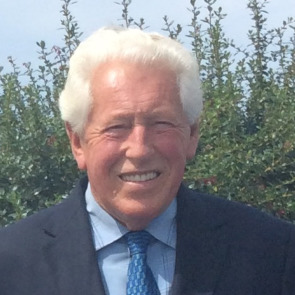 Published in: North Devon Journal.
Published from: March 26, 2020.
Home town: Braunton
In memory of our wonderful dad, father in law and grandad. It's so hard for us all here on earth to lose both you and mum in such a short space of time but we are thankful that you and mum are reunited again in heaven! You have left such a wonderful legacy in all your family here and we will miss you both so much. Love Mike, Wendy,Em,Harriet and Katie xx
Left by

Wendy long

:

27/03/2020
Romans 8:18 "For I consider that the sufferings of this present time are not worth comparing with the glory that is to be revealed to us." You have entered glory Dad and are now more fully alive and free from suffering than you have ever been. We are so comforted to know you are with Mum waiting for us at our true home. Thank you for being my hero, the best Dad and Grandad, until we meet again enjoy the most beautifully Heavenly garden that has been prepared just for you.....all my love Veronica, Lucy, Matt and Hannah.
Left by

Veronica Brewer

:

26/03/2020
In memory of a wonderful dad , father-in-law and grandad who taught us so much. We will miss him greatly, but know that he'll be happy being reunited with his beloved wife in the garden of heaven. All our love forever, Linda, Simon,Bex,Tom and George xxx
Left by

Linda Heywood

:

26/03/2020
Sponsored by Ancestry ®
Find records for
Ronald John CRISP
Your
family
story awaits you