Lasting Tribute page for
Ray

DAVIES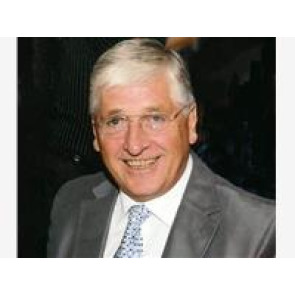 DAVIES Ray It is with great sadness that the family announce the passing of their beloved Ray aged 62 years of Eaton Park and Director of Home Securities, Hanley, after a short illness borne with incredible bravery and dignity, Ray went to sleep whilst at home in the loving arms of his wife and daughter and surrounded by his caring family. The most devoted and loving husband of Sue, special and treasured dad of Nikki, respected father-in-law and friend of Tony, wonderful and cherished grandad to Phoenix and Ripley, dearly loved brother-in-law to Elaine and Warwick and very special uncle to Tracey, Yvonne and Steve. Ray will be sadly missed by all his family, friends and customers. Funeral Service at Sacred Heart R.C. Church, Jasper Street, Hanley on Tuesday April 15th at 11:30am followed by Cremation at Carmountside Crematorium. Will relatives please accept this intimation, friends kindly meet at the church. Inquiries to: WILLIAMSON BROTHERS Family Funeral Directors, Birch House, Birches Head Road, Hanley Telephone 01782 212880.
Add additional content
Memorable stories and life events
Share
notice with friends & family
So they can share
memories
, write
messages
, add
photos
&
candles
Viewed by:
521
visitors.
Uploaded: 6 years ago
Published in: Staffordshire area.
Published from: April 11, 2014.
Home town: Staffordshire
Left by
Your precious grandchildren, Phoenix & Ripley xxx
:
14/04/2014
Left by
Your loving wife Sue x yours forever xxxxx
:
14/04/2014
Left by
Your loving Daughter & Son-in-Law xxxx
:
14/04/2014
You were the best Grandad & I will miss you so much. Hope you are better now Grandad x lots of love & hugs from your big boy Phoenix xxxxxxxxx
Left by

Nikki Matthews

:

14/04/2014
The light has gone out of my life. I am heartbroken x Yours Forever, your loving wife Sue xxxxxxxxxxxxxx
Left by

Nikki Matthews

:

14/04/2014
Potentially Related Notices
Sponsored by Ancestry ®
Search records for
Ray DAVIES