Lasting Tribute page for
FRANK SWIFT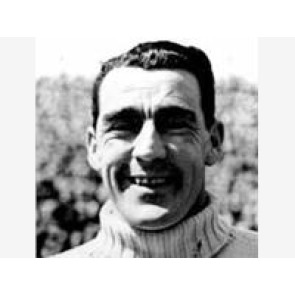 Add additional content
Memorable stories and life events
Viewed by:
4031
visitors.
Published in: Online.
Published from: February 06, 1958.
Region: National
Left by
michael flynn
:
18/02/2014
Left by
Tina whetton
:
06/02/2013
My husbands father knew Frank Swift and said he was the finest goalkeeper he had ever seen, he could catch a football at pace, with one hand in mid air and hold on to it. My father in law signed for Stockport in the 1950's as a professional goalkeeper but a road traffic accident ended his career before he had played a single game. Frank's untimely death (along with many others) was indeed a tragedy. God bless them all.
Left by

Tina Whetton

:

06/02/2013
As a boy in 1940's Liverpool I remember getting a football album for Xmas - one of the names on the team photos that stick with me is Frank Swift and his 'big hands' - it's a cosy memory
Left by

Geoff Unwin

:

01/03/2012
Left by
Geoff Unwin
:
01/03/2012