Lasting Tribute page for
HUMPHREY LYTTELTON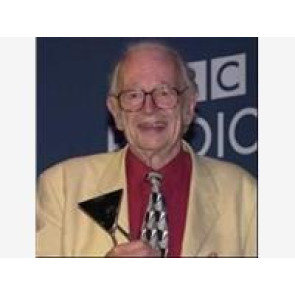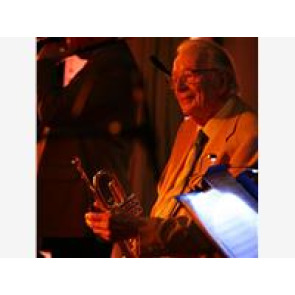 Add additional content
Memorable stories and life events
Viewed by:
2483
visitors.
Published in: Online.
Published from: April 26, 2008.
Region: National
Left by
RHODA GILES AND BIG AL
:
24/05/2012
Left by
isihac fan
:
27/07/2010
It was of the sadist news to hear of the death of Veteran jazz musician and radio host Humphrey Lyttelton A jazz player up there with the best of them Duke Ellington, Louis Armstrong, Count Basie,But not just as a musician but as a band leader as well.And as Barry Cryer has pointed out . His timing was like a razorblade and some times all it took was just one word or just even silence and then a sigh of misplaced pain.I do hope his passing wont end I'm Sorry I Haven't a Clue after all what a better way as a Tribute for a great entertainer say with Stephen Fry in the chair. I know that Humph has set the standard so let him look down on the BBC and he can see that the up and coming comedy talent has taking up the challenge to keep that deadpan stewardship at the forefront of British comedy No need four letter words to get his point across The world is a somewhat less amusing place today but up at the golden gates the place just got a whole lot better that Humph,- Willie are now in charge
Left by

Ian Bruce

:

17/01/2009
Humph really should have carried a health warning! He nearly cost me my life or serious injury when some years ago, I was driving home one day when he opened his Radio 4 programme with, and I can't remember his exact words ''Did you know that back in 1066 Nottingham used to be called 'Snottingham' and the people were known as Snots. However, the French found it hard to say words beginning with 'SN' so they dropped the 'S' and it became 'Nottingham'; the people becoming 'Notts'. This immediately caused great alarm to the people of Scunthorp!!! I laughed so much I nearly lost control of my car! I was going round a roundabout at the time! Dear old Humph, only he could get away with that sort of thing on an early evening family show. A legend, both as a jazz musician and an entertainer. Absolutely irreplaceable. God bless you Humph and keep on blowing that celestial trumpet! Pete Hole, Curbridge, Hampshire.
Left by

Peter Hole

:

13/12/2008