Lasting Tribute page for
Doreen

MCDONOUGH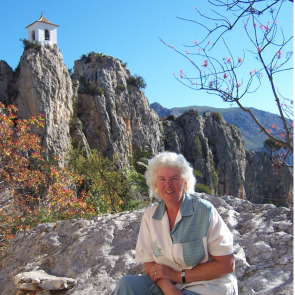 Add additional content
Memorable stories and life events
Viewed by:
3220
visitors.
Published in: Liverpool Echo.
Published from: September 04, 2019.
Home town: Liverpool
Notable areas: Ormskirk
You can only have one mother patient kind and true No other friend in all the world will be the same to you When other friends forsake you, to mother you will return For all her loving kindness, she asks nothing in return As we look upon her picture, sweet memories we recall Of a face so full of sunshine, and a smile for one and all Sweet Jesus, take this message, to our dear mother up above Tell her how we miss her, and give her all our love
Left by

Christine Spencer

:

12/09/2019
Left by
Christine Spencer
:
12/09/2019
One of my happiest memories of my favourite cousin, Doreen is her care for me as an only child whose parents both worked. She would keep a watchful eye on me and even took me to church occasionally. Despite being thrown out by the vicar of St Chads, Everton for messing about. Doreen must have done something as twelve years later I went again. Now fifty years later I'm a retired canon of the church!! She was an inspiration of loving care and such good fun . So sorry not to be with you all for the funeral but will be thinking of you all and will get to see you later in the year.
Left by

Phillip McFadyen

:

12/09/2019
Left by
Annie
:
12/09/2019
Left by
Pauline, Springfield Court
:
11/09/2019
Sponsored by Ancestry ®
Find records for
Doreen MCDONOUGH
Your
family
story awaits you