Lasting Tribute page for
MICHELLE MELDRUM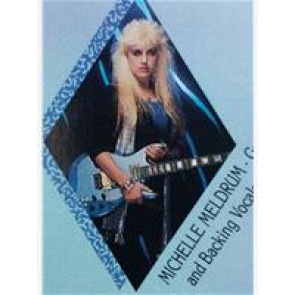 Add additional content
Memorable stories and life events
Viewed by:
5096
visitors.
Published in: Online.
Published from: May 23, 2008.
Home town: National
I was sitting at work with my music playing on random when "Walking Away " came on. I decided to do some research and came upon this site. Phantom Blue has always been one of my favorite bands. I was heartbroken to hear of Michelle's passing, and will be saddened to not be able to enjoy more of her songs. My heart goes out to her family, friends, and most of all her fans. May you be at peace. Michael Young.
Left by

Michael Young

:

09/08/2019
Left by
cecci elgueta
:
21/05/2015
Left by
cecci elgueta
:
21/05/2015
Left by
robin h
:
02/11/2013
Left by
horatiu sambotin, romania
:
22/03/2013