Announcing the passing of
Norman Glyndwr

OWEN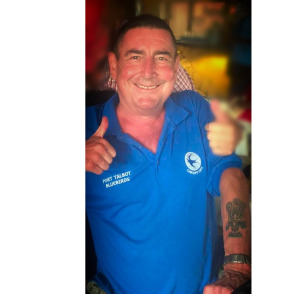 Viewed by:
1540
visitors.
Published in: South Wales Evening Post.
Published from: October 10, 2019.
Home town: Port Talbot
A gem of a man. Privileged to have been his friend. RIP Norm x
Left by

Lee Coombes

:

14/10/2019
Sorry to hear this sad news. Norman was a character. Sending hugs to you Gillian and rest of the family xxx
Left by

Sharon Thomas NZ

:

14/10/2019
Left by
Sharon Thomas NZ
:
14/10/2019
Going to be sadly missed by all that knew him and more x x I used to see him in npt hospital and then few days later in the scar... I would always say 'hia didnt recognise you with clothes on ' not realise g I actually meant you always in pjs lol x he loved good banter x RIP fab dad brother grandad x
Left by

Julie Suhanski

:

14/10/2019
Rest in peace Norm, pleasure to have known you.
Left by

John Paul Owen

:

12/10/2019