Lasting Tribute page for
OLIVER POSTGATE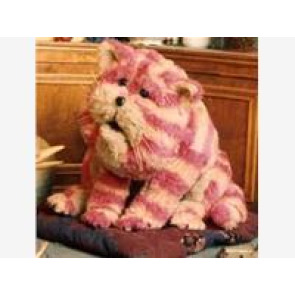 Add additional content
Memorable stories and life events
Viewed by:
1264
visitors.
Published in: Online.
Published from: December 09, 2008.
Region: National
I WAS MADE IN 65 STILL POGLE NOW TO ALL.
Left by

Pogle

:

29/08/2010
Left by
POGLE
:
29/08/2010
Left by
Marian Postgate
:
21/08/2010
When we saw that Oliver Postgate had died my wife and I wept as if we had lost a dear friend. We had. Although we never got to meet him we felt that we had known him all our lives. Through his wonderful work he nurtured us, soothed us with his beautiful voice, and delighted us through our childhoods - inspiring our imaginations and guiding our sense of right and wrong. In adulthood we've found his creations every bit as wonderful, maybe even more so, and without even the excuse of having our own children to share them with!In fact one of the significant things in knowing we were meant for each other was when we realised what Postgate and Firmin fans we were. References from his work have become part of our personal vocabulary, and when we were testing our compatibility further by compiling a list of 10 people to form a committee to run the world, Oliver Postgate was high on both our lists. We are sorry to say that we shall never see his like again. Like the greatest artists he probably didn't fully acknowledge what he achieved, but he made us the people we are.
Left by

Simon Wagener

:

22/01/2009
That magnificent voice that drew me into such different worlds, the four year old boy I was adored Ivor the Engine and the terrific ( but hammy in hindsight) Welsh accents. Noggin the Nog held me spellbound and his styling and craft that gave children and parents a lovely shared experience. May he Rest In Peace
Left by

Steve Rainbow

:

21/01/2009