Announcing the passing of
John Shipley

PHIPPS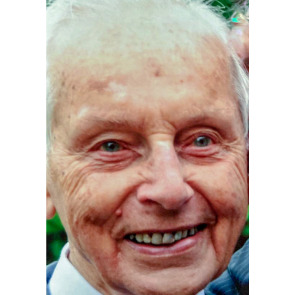 Published in: Leicester Mercury.
Published from: May 14, 2020.
Home town: Leicester
Uncle John was an inspirational man. He had such great interest in everything and could talk about any subject with intelligence and eloquence. I always remember he had dictionaries in so many languages on his bookshelf! I was always impressed with how open minded he was and so on point with technology. Uncle John had a lovely calm, quiet, caring nature and he showed such great love for all his family. He always showed interest in us and he could always keep us updated on what his children and grandchildren were up to. Uncle John and Aunty Sheila were a wonderful couple and you could see their devotion to each other. He will be sadly missed. All my thoughts go to Andrew, Stephen and Rachel and all the grandchildren.
Left by

Lucy Slattery

:

23/05/2020
Uncle John was kind, funny, thoughtful and very knowledgeable. He always expressed an interest in talking about any subject matter whatsoever, and maintained keen enthusiasm throughout, whether it be about how you were doing at School/University, what book you were reading, or your Under 10's Football results. He will be sadly missed, and my thoughts go out to the rest of the family.
Left by

Matt Potterton

:

22/05/2020
Thank you for a lifetime of happy memories dearest Uncle John. Your interest in all things, calm manner, great integrity, pragmatism and ability to listen, made you the loving uncle and great uncle we shall remember with great affection. Condolences and love to Andrew, Stephen, Rachel and their families.
Left by

Helen Potterton

:

20/05/2020
John was a good friend of my father, Cecil Williams. I remember John as a cultured man and a life long scholar who spent many hours poring over books in various languages with my dad while Sheila and my mother Marion chatted over more worldly matters. Best wishes and conmmiserations to all.
Left by

Chris Williams

:

15/05/2020
I will forever cherish the great memories we shared together, thank you Grandpa x
Left by

Ieuan Phipps-Jones

:

14/05/2020
Sponsored by Ancestry ®
Find records for
John Shipley PHIPPS
Your
family
story awaits you