Announcing the passing of
Kathleen Elizabeth

PRESTON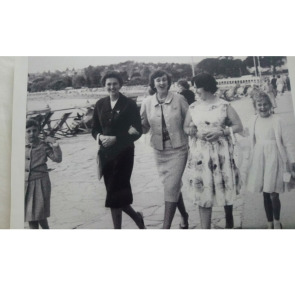 Published in: Plymouth Herald.
Published from: March 19, 2020.
Home town: Plymouth
Thinking of Kathleen and all her family today. What an amazing bunch. Kathleen & Arthur, so proud of their girls, and I feel very privileged to have been a part of their lives. Bless you Dear Mrs P and thank you for some lasting special memories. (We won't mention the homemade wine!) Xxx RIP lovely lady. Xx
Left by

Jo Robinson &Tim Robinson x

:

26/03/2020
I shared a house with Sandy and another friend many moons ago. Mr and Mrs P were always welcome visitors, Arthur and Kathleen always gave great, practical and from Kathleen very particular advice on house keeping etc and were great fun at a party! She was a wonderful Mum which is reflected in her funny, kind and caring daughters. I will always try to be on my best behaviour when I think of Mrs P, she would expect it!
Left by

Nicola Carr

:

19/03/2020
Left by
Nicola Carr
:
19/03/2020