Lasting Tribute page for
Joy

SIMS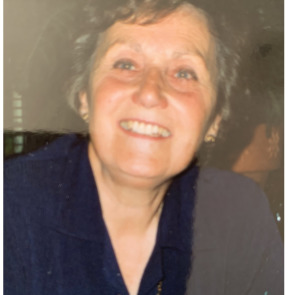 Add additional content
Memorable stories and life events
Published in: Bristol Post.
Published from: August 09, 2019.
Home town: Bristol
Dear Reg and your Family, When the person you love has gone away, remember you always have their memories with you. It is something that no one can take away from you. I am thinking of you during this sad time. Love x x x Dana
Such an amazing Aunt who was always so caring and full of life, with radiant beauty and composure. Her kindness was always present in the way she greeted you and looked after you. Such happy memories of growing up and popping over to see Auntie Joy and Uncle Reg, who you could tell were always so much in love with one another.
Left by

Jeff Sims

:

19/08/2019
Left by
Jeff Sims
:
19/08/2019
Bus trips to Bath and a nice lunch, such a lovely sister-in-law. Love to Reg, Trees, Nic and all the family. Chris Apthorpe.
Left by

Chris Apthorpe

:

19/08/2019
Left by
Chris Apthorpe
:
19/08/2019