Announcing the passing of
Carl

TIGHE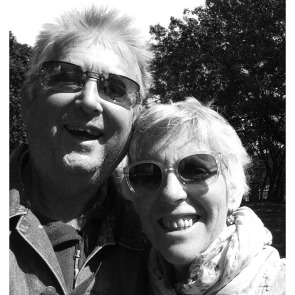 Viewed by:
2107
visitors.
Published in: Online.
Published from: May 23, 2020.
Home town: Manchester
Notable areas: Swansea (Abertawe), Birmingham
Carl was always warm, kind and full of fun. He was charming, erudite and delightful company, but it was the way he observed the world around him and those that peopled his life, the way he held space around whatever he was giving his attention to, that made him such wonderful company and, no doubt, such an important political commentator. His work on creative writing is encouraging and genuinely helpful and his novels reveal more of his exciting imagination and passion for life. I was privileged to have met him through my wonderful partner, Carl's friend and colleague the writer and editor, Nigel Jenkins. After Nigel died, Carl and his lovely wife Madeleine took it upon themselves to visit me and spend time with me, I will never forget that kindness and the joy it brought me.
Left by

Margot Morgan

:

29/05/2020
Left by
Margot Morgan
:
29/05/2020
We feel so honoured to have known you Carl, to have had you as a friend, and to have shared so many interesting and funny conversations. We will miss your calm presence, your wisdom, your intellect. Always with a smile. You will be missed, Elspeth and John.
Left by

Elspeth and John

:

28/05/2020
Left by
Elspeth and John
:
28/05/2020
Carl was truly one of the 'good' guys. His achievements were great as was his influence. Our many happy times together with Madeleine and Carl in Rhodes leave us with precious memories to keep in our hearts forever. Maggie and Ikuo
Left by

Maggie and Ikuo Kajiyama

:

27/05/2020