Lasting Tribute page for
Brian

WALKER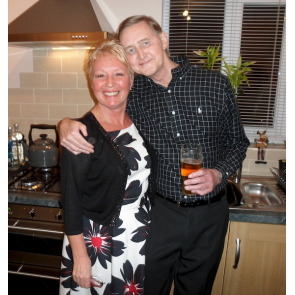 Add additional content
Memorable stories and life events
Viewed by:
2985
visitors.
Published in: Coventry Telegraph.
Published from: February 20, 2013.
Home town: Coventry
Always in our hearts x We still can't believe that 12 months have already past. There really isn't a day that goes by when we don't think about you. To say that there is a huge hole in our hearts and lives is an understatement. But the arrival of Jack has been a huge boost...you would be so proud of him! Love you always dad xxx
Left by

Darrell Walker

:

15/02/2014
Always with me dad... 6 months today Pops since we lost you. It's getting easier for us all but there isn't a day that goes by where we don't think or talk about you...I miss you so much. And Mum, Aimee and me did you proud at the Eliot...things have changed! And Jack is nearly here!!!
Left by

Darrell Walker

:

15/08/2013
Left by
jim thomson
:
21/03/2013
Left by
Wendy Leggett-Olds
:
09/03/2013
RIP Pops x I can't believe that you are gone. I will miss you always. RIP Pops x
Left by

Darrell Walker

:

28/02/2013