Lasting Tribute page for
Albert William

WILLDIG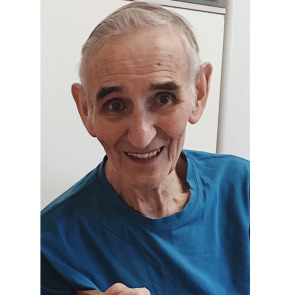 Add additional content
Memorable stories and life events
Published in: Tamworth Herald.
Published from: November 08, 2019.
Home town: Tamworth
I've known Mr Willdig for 61 yrs. first year of school. Always looked forward to his talks and tips on growing thing's. What a clever enthusiastic gardener. He will be missed. So will him giving me plants and cuttings now growing in my garden in Cornwall!! God bless you x
Left by

Pam Murray

:

16/11/2019
RIP Albert. I worked with Albert 30 years ago at Tomsons garage. God bless xx
Left by

Joanne

:

14/11/2019
Left by
Joanne
:
14/11/2019
A message from Maurice Harper, Buchan, Australia Albert achieved many things in his life and in particular he sired two lovely daughters and two equally lovely granddaughters. It was a pleasure to meet him when visiting England, especially talking of the game 'two up'. Rest in peace Albert. Maurice in Australia.
Left by

Janet

:

09/11/2019
Left by
Mick and Sue Paul
:
09/11/2019