Lasting Tribute page for
Catreona

ASH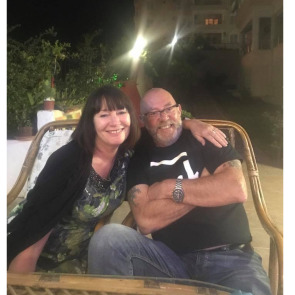 Add additional content
Memorable stories and life events
Viewed by:
7539
visitors.
Published in: Evening Gazette (Middlesbrough).
Published from: September 06, 2019.
Home town: Stockton-on-Tees
So very sorry. I first became a client of Catreonas 28 years ago and throughout the years we have chatted about all sorts of events in our lives. She was a wonderful, beautiful lady and I will miss her. My heartfelt condolences to her nearest and dearest xxx
Left by

Jo Faulkner

:

03/10/2019
Beautiful lady, who will be sadly missed by many. RIP my friend xxx
Left by

Elaine Derbyshire

:

20/09/2019
Thinking of you and your family during this difficult time x
Left by

Colin Griffiths

:

19/09/2019
Left by
June & Norm xxxxx.
:
19/09/2019
My gorgeous girl Catreona Fiona, what am I ever going to do without you in my life to share the good & the bad times, you were constantly there for me for over 30 years & even more so the last 3, I love & miss you my mate, Sherriedan Jane xxxx
Left by

Sherrie Walker

:

16/09/2019
Sponsored by Ancestry ®
Search records for
Catreona ASH