Lasting Tribute page for
Kevin

BALMER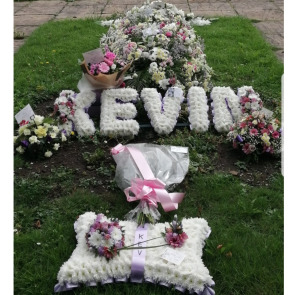 Add additional content
Memorable stories and life events
Viewed by:
2890
visitors.
Published in: Liverpool Echo.
Published from: July 25, 2019.
Home town: Liverpool
Only just heard this very sad news. A good friend growing up in primary and secondary school. Thoughts and prayers with you and your family. Rest in peace.
Left by

David Gillbanks

:

05/10/2019
Thinking about you today Gill , never thought I would be writing this. I have got lovely memories of Kevin when they were all kids playing in the street. Kevin was a lovely lad. My heart goes out to you loosing Kevin at such a young age. Rest in peace Kevin Jean and Joe
Left by

Jean Westergren

:

01/08/2019
One of my closest friends growing up in goldie street in primary school and secondary. Gone far too soon. Thoughts with Gill and the family at this time. Sorry i couldnt make your funeral. Sleep tight.
Left by

Kenny Westergren

:

01/08/2019
It was a long, long time ago but I remember you with great affection Kevin. Always a kind hearted and fun loving lad with a keen sense of humour and ready smile. A real pleasure to teach. We met more recently in Blessington Rd and you proudly showed me your motorbike. With love, Mrs Hayward
Left by

Pauline Hayward

:

31/07/2019
Thinking of my lovely friend Gill and family ...lovely memories of kevin as a child always smiling ...except when he had the same haircut as his mum lol ...lovely lad .Again as an adult Id always see him with a smile ...R.I.P Kev ...xxx
Left by

Susan whittingham

:

31/07/2019