Announcing the passing of
Kevin

BALMER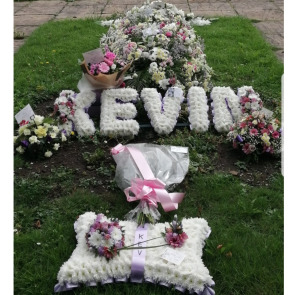 Viewed by:
1898
visitors.
Published in: Liverpool Echo.
Published from: July 25, 2019.
Region: North West
Thinking about you today Gill , never thought I would be writing this. I have got lovely memories of Kevin when they were all kids playing in the street. Kevin was a lovely lad. My heart goes out to you loosing Kevin at such a young age. Rest in peace Kevin Jean and Joe
Left by

Jean Westergren

:

01/08/2019
One of my closest friends growing up in goldie street in primary school and secondary. Gone far too soon. Thoughts with Gill and the family at this time. Sorry i couldnt make your funeral. Sleep tight.
Left by

Kenny Westergren

:

01/08/2019
It was a long, long time ago but I remember you with great affection Kevin. Always a kind hearted and fun loving lad with a keen sense of humour and ready smile. A real pleasure to teach. We met more recently in Blessington Rd and you proudly showed me your motorbike. With love, Mrs Hayward
Left by

Pauline Hayward

:

31/07/2019
Thinking of my lovely friend Gill and family ...lovely memories of kevin as a child always smiling ...except when he had the same haircut as his mum lol ...lovely lad .Again as an adult Id always see him with a smile ...R.I.P Kev ...xxx
Left by

Susan whittingham

:

31/07/2019
Tomorrow I say goodbye to my lovely younger cousin Kev. You were so thoughtful and kind with a gentle nature. You always asked how I was and how I was doing when I saw you and this is how I will remember you. Fond memories of when you were tiny and you visited us in Germany and we went to the theme park. Also when we came to the UK and visited nana and grandad in Twicky Drive. You are missed and loved beyond words xxx
Left by

Claire Irvine

:

31/07/2019