Lasting Tribute page for
Austin

CARTON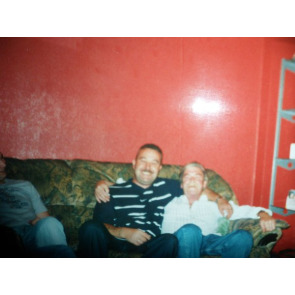 Add additional content
Memorable stories and life events
Viewed by:
219854
visitors.
Published in: Birmingham Mail.
Published from: September 20, 2011.
Region: West Midlands
My dearest Austin I can't begin to tell you how much I'm missing you. My life has changed so much and not for the better.Im so fed up everything is getting me down I feel I can't cope.You were always my rock a purpose to get up every day,now I hardly ever go to bed because to much is going on in my mind to get to sleep.Love you always and forever Xxxxx Your wife Pauline ,
Left by

Pauline Carton

:

26/11/2018
My dearest Austin I can't get you out of my mind missing you more than you will ever know. Every day is a struggle I can't get my head around things, in fact I'm finding it hard to cope without you. Life is very unfair we had so much to look forward to. Sleep tight darling love you.Xxxxx your wife Pauline
Left by

Pauline carton

:

16/11/2018
Left by
Pauline Carton
:
06/11/2018
My dear Austin 48 years ago today my life changed forever it was the day I met you the love of my life my soul mate.I loved you so much and still do today.We had so many plans but you were taken too soon.I will never forget that day my heart was broken,I almost gave up I wanted to be with you so badly.Sleep tight darling and hopefully we will be together again some day.Xxxxx your wife Pauline.
Left by

Pauline carton

:

06/11/2018
Thinking of you today on what would have been 48 years since the day I met you.I will never forget that day I knew I wanted to spend the rest of my life with you.I was so happy I couldn't believe you would be interested in me.I love and miss you so much darling my only regret is you were taken too soon.We had so many plans now I'm left with my memories.Sleep tight and hopefully we will be together again some day.Xxxxx Your wife Pauline
Left by

Pauline Carton

:

05/11/2018