Lasting Tribute page for
Cherie

HAYWOOD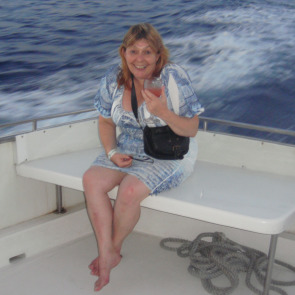 Add additional content
Memorable stories and life events
Viewed by:
3234
visitors.
Published in: Plymouth Herald.
Published from: January 02, 2020.
Home town: Plymouth
A special friend who I shared such fun times with wii be missed by so many xx
Left by

Allison Mustill

:

09/01/2020
Cherie I've known you the minute I was born, if I was born 30 minutes later we would have shared the same birthday ..something you always reminded me of, a special moment we always talked and laughed about You looked after me when I was little, something I will never forget, you babysat me, took me to school, you kept me safe You took me and Jan on day trips during our school holidays, played pick-ups on rainy days you were always there for me, Jan and Ian I always remember the day you brought Gary in to meet us, you said he was just a friend then you sat on his lap I couldn't stop staring at Gary wondering if he was really your boyfriend something we always talked and laughed about The day you got married, a beautiful day I will never forget. The day you announced you were having a baby, the joy we all shared ...the sorrow that followed when your beautiful Clair didn't make it ..the strength you and Gary gathered was an inspiration to us all Then your beautiful little Trudie came into the world and how bright and cheerful she was, everyone wanted her as a bridesmaid with her bouncy curls, gleaming smile and being just an awesome chatterbox.you went on to have two more beautiful daughters and each one of you daughters share your beautiful soul and within them you are still with us. Cherie you will be so missed Goodnight beautiful lady ..Thanks for the lovely childhood memories you gave me ...until we catch up again xxx
Left by

Alison Drewery

:

05/01/2020
To my lovely friend Cherie and family, you were my neighbours for 25 years, you were the best neighbours I could of asked for, beautiful family, thinking of you all at this sad time sleep tight Cherie. ❤️❤️❤️Xxxxxx Julie xxxx
Left by

Julie Ashbridge

:

05/01/2020
Cherie, beautiful inside and out. Can't believe you are gone. I will miss you so much. We had so many laughs along the way. You never gave up and fought to the end. Such a courageous lovely lady x sleep now xx your friend Karen x goosey and ducky forever.
Left by

Karen Harrison

:

04/01/2020
Left by
Karen Harrison
:
04/01/2020
Sponsored by Ancestry ®
Find records for
Cherie HAYWOOD
Your
family
story awaits you