Announcing the passing of
Paul Daniel

JONES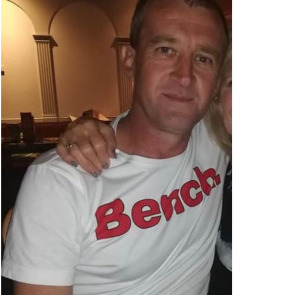 Viewed by:
2183
visitors.
Published in: South Wales Evening Post.
Published from: November 11, 2019.
Home town: Penllergaer
Left by
Maria Jones
:
17/11/2019
Left by
Bernadette Fairclough
:
15/11/2019
So hard to believe he has gone too soon. He was a good guy, friendly and didn't deserve to be taken so soon. Maria and the kids are also far too young for him to go. So sorry for the family he has left behind. I am really sorry we cannot be there for the funeral due to work commitments. RIP Paul gone way too soon.
Left by

Michael and Catherine Hilton

:

14/11/2019
Left by
Michael and Catherine Hilton
:
14/11/2019
We are sincerely heartbroken and will Miss you dearly! You have been taken way too soon...RIP Paul xxx
Left by

Sarah Hilton-Gruber

:

12/11/2019