Announcing the passing of
Colin

WESTERMAN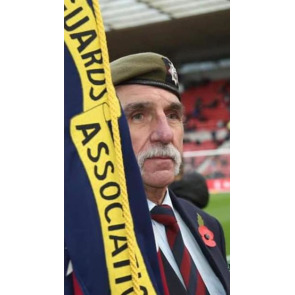 Viewed by:
1114
visitors.
Published in: Evening Gazette (Middlesbrough).
Published from: April 07, 2020.
Home town: Middlesbrough
Colin Thank you for all you did for us. You were so supportive to Billy in his illness we will never forget the help you gave us and the odd jobs you did for us. We will all look after Maureen for you and will miss you greatly. Irene and Billy xxx
Left by

Irene and Billy

:

16/04/2020
Uncle Colin We all love you and will miss you so much. You were a true gentleman. I will miss our conversations where you always listened and had such great and interesting stories. Gone but not forgotten. xxxx
Left by

Jessica Shildrick

:

16/04/2020
Dad we are all still in disbelief you have gone. You were the life and soul of the party and my partner in crime. You have left a hole that cannot be filled. You will always be my hero xx.
Left by

Lee Westerman

:

15/04/2020
To our dear friend Colin you will be sadly missed thinking of your dear wife maureen and all family at this sad time . Forever loved and always in our hearts RIP from karen David and familiy xxxxxx
Left by

Karen and David Riley

:

14/04/2020
Sending all my love to my Auntie Maureen and John Lee and the rest of my gorgeous family. Thank you Uncle Colin for never failing to put a smile on my face. You were a true gentleman with a heart of gold and would always put others before yourself and do anything for anybody. You're amazing and I will miss you dearly xxx
Left by

Amelia

:

12/04/2020
Sponsored by Ancestry ®
Find records for
Colin WESTERMAN
Your
family
story awaits you