Announcing the passing of
Joyce

HEWITT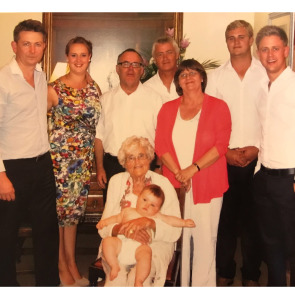 Viewed by:
1228
visitors.
Published in: Daily Post.
Published from: May 30, 2020.
Home town: Holywell (Treffynnon)
Mam, thank you for being the best Mum-in-law anyone could ever wish for and for giving me over 40 years of love, support and happy memories. I'll miss you and I'll always remember you. Rest in peace. Chris xxx
Left by

Chris Hewitt

:

02/06/2020
Nana, thank you for all the memories, the lifetime of love and support you have given. You will forever be missed and will forever be in my heart. Love you always. Rest in peace. Jonathan xxx
Left by

Jonathan

:

02/06/2020
Left by
Jonathan
:
02/06/2020
Dear Nana, I love you and will miss you dearly. Thank you for everything. I am truly blessed to have had you as a grandmother and as my children's great-grandmother.
Left by

Sarah Morley

:

02/06/2020
Mam, thank you for the lessons in life you taught me, thank you for the unconditional love you gave me, thank you for the lifetime support you gave me, Chris and the kids and the love you gave to all the family, thank you for being you. I will always love you. Rest in peace. Peter xxxx
Left by

Peter Hewitt

:

01/06/2020
Sponsored by Ancestry ®
Search records for
Joyce HEWITT