Lasting Tribute page for
Alan Gary

WEBB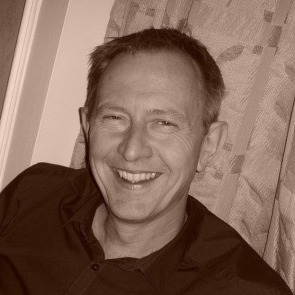 Add additional content
Memorable stories and life events
Viewed by:
5282
visitors.
Published in: Derby Telegraph.
Published from: November 29, 2019.
Home town: Chellaston
Left by
Vincent Brotheridge
:
17/12/2019
Alan, you were just one of those instantly likeable people, genuine and great to be around, if only this world was full of people like you it would be a much better place. So unfair, taken too soon, sorely missed.
Left by

Darren Elliott

:

13/12/2019
Alan, you were a trusted and reliable work colleague and friend for over 20 years who turned into a great buddy who was much loved by myself Julie Ellie and Rachael Will never forget the laughs at all the weekends away and days out to various places we shared with you and Di. You will be sorely missed pal, sleep tight till we meet again. Foxy, Julie and the Girls xxxx
Left by

Robin Fox

:

10/12/2019
What a guy! The caring, loving, crazy family man who always seemed to wear a smile. That will be our memory of you Alan or Alan, Alan, Steve as you never got fed up of us saying. You will be missed by so many and we still can't believe you are gone. You have, however, left a fantastic legacy in Sophie, Chloe, Amy and Tasha who are an absolute credit to both you and Di. Our heartfelt sympathies go to your family as they come to terms with your loss. It has, in deed, been a privilege...Rest in peace.
Left by

Lisa, Mark, Sean, Ewan and Mia

:

09/12/2019
Left by
Lisa, Mark, Sean, Ewan and Mia
:
09/12/2019
G. E. Simnett & Family Funeral Directors
High Street, Chellaston
Derby, Derbyshire
DE73 6TB
Visit Page