Announcing the passing of
Dr John

KENNEDY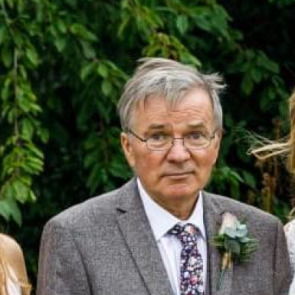 Viewed by:
8334
visitors.
Published in: Scunthorpe Telegraph.
Published from: May 28, 2020.
Home town: Scunthorpe
I remember first meeting Dr Kennedy and his wife over 37 years ago when i was a student Nursery Nurse, i helped to look after his two sons Jamie and Andrew. A lovely quiet man. Such a sad loss.
Left by

Theresa Hillman

:

04/06/2020
Left by
Theresa Hillman
:
04/06/2020
R.I.P John! Lots of lovely and fun family memories had xx
Left by

Any Henalla

:

04/06/2020
Left by
Any Henalla
:
04/06/2020
I'm really sorry to hear this sad news Dr Kennedy was very good to me my thoughts are with his family RIP Ann Herdman
Left by

Ann Herdman

:

03/06/2020
Jason Threadgold Funeral Director
3 Burringham Road, Scunthorpe
South Humberside, DN17 2BA
Visit Page
Sponsored by Ancestry ®
Search records for
Dr John KENNEDY