Lasting Tribute page for
Ian

WHYTE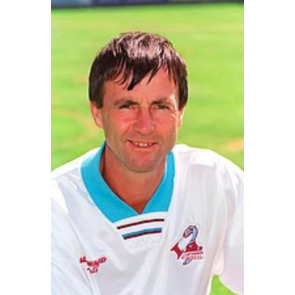 Add additional content
Memorable stories and life events
Viewed by:
1626
visitors.
Published in: Scunthorpe Telegraph.
Published from: February 12, 2019.
Home town: Scunthorpe
I'm truly saddened to have only discovered Chalkie's passing today. Coached me from the age of 10 when he set-up the Grimsby school of excellence and then took me from Grimsby to Scunthorpe United years later and I loved every minute with him there. Learnt so much from him and my thoughts and gratitude to his family, he was a fine man. I'm very sorry for your loss. RIP Chalkie
Left by

Mark Woodford (Woody)

:

18/03/2019
Ian was my coach at Scunthorpe he tought me so much and was such a lovely man I will never forget him he was a legend my thought s are with his family at this sad time RIP ian from Harry (ace)
Left by

Harry jessop

:

13/02/2019
Left by
Jeff Daws
:
12/02/2019
Like so many I too was saddened to hear of Ians passing. Chatted to him many times when watching local football teams and was always a pleasure to do so. Always had time and over the decades had helped so many players follow their dreams and mentored so many ex-players who have become coaches at all levels. He leaves a legacy throughout the country that is for sure.Finally may I pass my condolences to his family, friends and colleagues. RIP 'Chalkie'.
Left by

Paul

:

12/02/2019
Left by
Paul
:
12/02/2019
Jason Threadgold Funeral Director
3 Burringham Road, Scunthorpe
South Humberside, DN17 2BA
Visit Page