Lasting Tribute page for
Tina

LOCKETT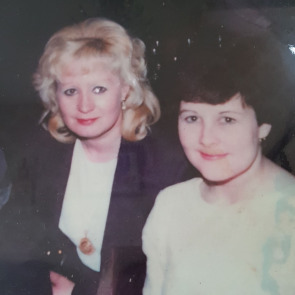 Add additional content
Memorable stories and life events
Viewed by:
1664
visitors.
Published in: Manchester Evening News.
Published from: October 04, 2018.
Region: North West
Nana i miss you ! Happpy birthday Nana T ❤️ Things will never be the same without you xxxx
Left by

Granddaughter Daisy x

:

14/06/2019
On your birthday, I just wanted to tell you how much I love you. While I cannot be celebrating your birthday with you on earth, I hope that the angels are throwing you a huge party to celebrate what an amazing person you are. Happy birthday Nana miss you xx💔
Left by

Katie Granddaughter

:

14/06/2019
We had a wonderful Nana One who never really grew old Her smile was made of sunshine And her heart was solid gold Her eyes were bright as shining stars And in her cheeks fair roses you see. We had a wonderful Nana, And that's the way it will always be. But take heed, because She's still keeping an eye on all of us, So let's make sure She will like what she sees.
Left by

Katie Granddaughter

:

10/06/2019
Left by
Katie Granddaughter
:
10/06/2019
❤❤❤❤❤❤❤
Left by

Katie

:

15/05/2019