Lasting Tribute page for
Barbara

SAMSON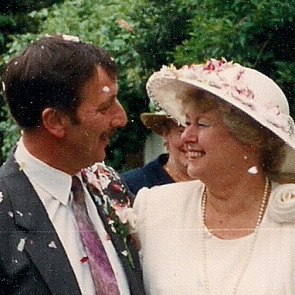 Add additional content
Memorable stories and life events
Viewed by:
1335
visitors.
Published in: Bath Chronicle.
Published from: December 19, 2019.
Home town: Burnham
Notable areas: Bath
So we've had the funeral but it's not the end. Mum is so missed but we keep on going, taking time for tears and smiles and always remembering her. That's the only way we'll get through these times xx
Left by

Vickie

:

29/01/2020
Left by
Vickie
:
29/01/2020
Left by
Sheila, Linda and Debbie
:
17/01/2020
The Funeral for Mum (Barbara Samson) will be taking place at the local crematorium to her home on Thursday 23rd January at 11:30am Anyone that knew her is welcome to the service and also to come and raise a glass and share their memories at the wake afterwards. If you are unable to come but would like to send a floral tribute - you are welcome to do so, please send to Co-op Funeralcare Slough, 2 Chalvey Road West, Slough, SL1 2PN. Alternatively, you may like to make a donation in Mum's name to either the PDSA https://www.pdsa.org.uk/ or the Salvation Army https://www.salvationarmy.org.uk/ The family would like to thank everyone for their loving support and sincere sympathy at this incredibly sad time.
Left by

Vickie

:

10/01/2020
Left by
Vickie
:
01/01/2020