Lasting Tribute page for
Dean

PATTERSON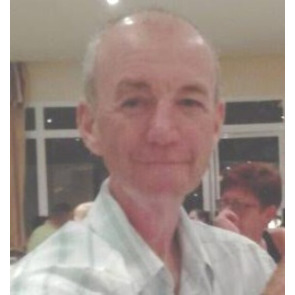 Add additional content
Memorable stories and life events
Viewed by:
1181
visitors.
Published in: Grimsby Telegraph.
Published from: June 21, 2019.
Home town: Grimsby
Left by
Chris Patterson
:
19/08/2019
Dean my brother, my husband's best and only real friend, Dean you was mentally and physically strong in body and mind until your last breath, you made everyone happy in your presence putting all first before yourself all of your life, and what a prankster you were, we will never forget our many happy times together, love you forever, until we meet again Dean my brother.
Left by

Dianne Barrett

:

25/06/2019
I am going to miss you bro . Rest in peace. Our family chain is broken and nothing seems the same, but as god calls us one by one, the chain will link again. Love from your brother dave ,von and family.
Left by

David Patterson

:

23/06/2019
Left by
David Patterson
:
23/06/2019
Rest in peace dean, you fought your illness with dignity and bravery. Sue Haven Team
Left by

Susan

:

21/06/2019