Announcing the passing of
Roy

COLLINS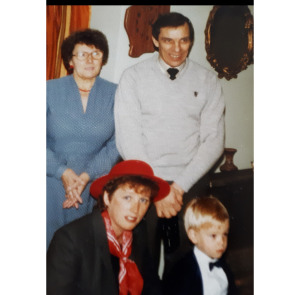 Published in: Manchester Evening News.
Published from: April 15, 2019.
Region: North West
To Roy. A wonderful gentleman who was always warm and friendly whenever we met at family events. Christmases at Jackie and Mike's won't be the same any more.
Roy was a warm friendly man with a twinkle in his eye and a quick wit. Devoted to Irene, Gary and Mike he was a wonderful Father in law to Jackie an a super grandfather to Ben, Matthew, Nathan and Rebekah. We will all miss you, Ian and the kids.
Goodbye Roy, a wonderful family man. We always remember you with a smile on your face. Love to Irene and all the family at this time.
Left by

Nigel and Judith

:

23/04/2019
Left by
Nigel and Judith
:
23/04/2019
Farewell Roy, a down to earth, funny, lovely man. We met you all too few times during your visits to Perth, but all were memorable. We are all thinking of you at this sad time Irene, all our love Chris, Rocky, Giselle and Rick xxx
Left by

Chris Woodley

:

23/04/2019