Lasting Tribute page for
Malcolm David

MORGAN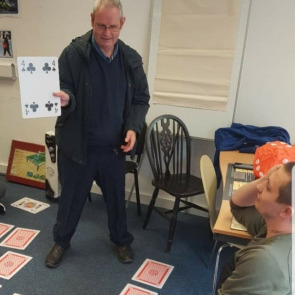 Add additional content
Memorable stories and life events
Viewed by:
1805
visitors.
Published in: Daily Post.
Published from: March 06, 2020.
Home town: Llangefni
So sorry we were unable to attend today. Many lovely memories of your visits to your Aunty Nancy and Uncle Bill in Llandudno. Will always miss my lovely cousin. Jenny
Left by

Jenny Congreve

:

18/03/2020
I can scarcely believe this sad news. Malcolm, I feel so very honoured to have known you and to have enjoyed so many giggles and good times with you - not to mention those marvellous renditions of 'Delilah'! 🎵
Left by

Cath Cainen

:

17/03/2020
Left by
Karen Roberts
:
12/03/2020
Great memories of baby sitting Malcom , curry butties, can I have my pocket money, cry now, got any catalogues, beautiful spirit xx
Left by

Julie Weldridge

:

12/03/2020
Not going to be the same without you Malcolm on Wednesday nights, but I know that you are looking down on us all saying get on with it.
Left by

Carl Evans

:

11/03/2020
Sponsored by Ancestry ®
Find records for
Malcolm David MORGAN
Your
family
story awaits you