Lasting Tribute page for
Monica

PALFREY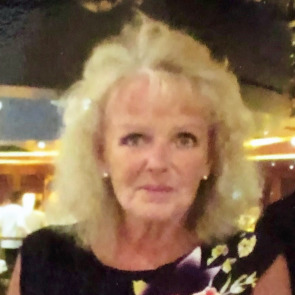 Add additional content
Memorable stories and life events
Viewed by:
6502
visitors.
Published in: South Wales Echo.
Published from: July 18, 2019.
Home town: Cardiff (Caerdydd)
Recently heard the sad news. Belated ,Sincere condolences to Mike and family on the death of Monica. We have fond memories of many summer holidays in Clonea, Dungarvan, Ireland with Monica, Margaret and Brendan.Rest In Peace. Deirdre And Philip Meade.
Left by

Philip & Deirdre Meade

:

22/10/2019
Left by
Julie Sean Mollie Obrien X
:
23/07/2019
Many people will pass through your life but only true friends leave footprints on your heart ❤️ Mon, we are all blessed xxxx Thank you for leaving us with such wonderful memories. Love always Maureen, Beryl, Louise and Nicola xxxx
Left by

Nicola John

:

22/07/2019
Had the pleasure of working with Mrs Palfrey. A unique, special and kind person who was a natural teacher. The children absolutely adored her as she cared so much for every single one of them. She has been sorely missed since she retired from St Peter's five years ago and now she will be missed forever. An irreplaceable human being. God Bless. Daniel and Suzanne Fitzgerald and the Arpino girls X
Left by

Daniel Fitzgerald

:

22/07/2019
Left by
Daniel Fitzgerald
:
22/07/2019