Lasting Tribute page for
Madeleine

BRADLEY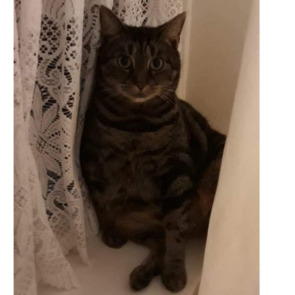 Add additional content
Memorable stories and life events
Published in: Leicester Mercury.
Published from: February 08, 2019.
Home town: Mansfield
I have lost you,the pain is hard to bear. Do I have to go through life knowing you're not here? Please,some-one explain to me why she had to go. Are there any reasons, I really need to know. I'm told the pain will ease in time and I will think of you without a tear, but that will be impossible, as I need to have you near. So just kiss me softly on the cheek and tell me where you are. Love from Purdy and Brian.
Left by

Brian Bradley

:

23/04/2019
Maddy, oh, how I miss you, love Brian
Left by

Brian Bradley

:

21/04/2019
A thousand words won't bring you back,I know because I've tried,neither will a thousand tears,I know because I've cried.
Left by

brian bradley

:

19/03/2019
Was so proud to be with our family and friends, to be with you as you soar majestically to the Heavens! Ride the winds mam... Forever Free XxXx
Left by

Jim Bradley

:

12/02/2019
Left by
Jim Bradley
:
12/02/2019