Announcing the passing of
Jean

WORTHINGTON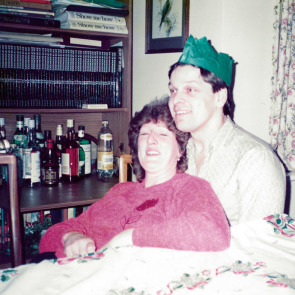 Viewed by:
3799
visitors.
Published in: Online.
Published from: May 20, 2020.
Home town: Lichfield
Jean's family would like to express their sincere appreciation, gratitude and thanks for the countless cards and messages of condolence and sympathy received, along with the generous donations to charity, in memory of Jean. The many supporting tributes recalling Jean's affectionate, considerate nature and compassionate care and attention for others bring many tears, of both pain and joy, along with some comfort and solace. Jean was loved by so many people, not just family, friends and neighbours, but also colleagues and pupils who have expressed their recognition of not just the work which Jean did and the results obtained, but the way in which she did it. " She was the lady who went the extra mile at no extra cost " Jean was kind, loving and intelligent, a remarkable lady and we are all devastated by her sudden, unexpected loss. Those we love don't go away, they walk beside us every day. Unseen, unheard, but always near, still loved, still missed and very dear.
Left by

Colin Worthington

:

18/06/2020
Left by
Colin Worthington
:
18/06/2020
Left by
Laura
:
29/05/2020
I am go to miss Mrs Worthington she was a best teacher in queen croft school
Left by

Laura

:

29/05/2020
Left by
Tash Brough
:
28/05/2020
Sponsored by Ancestry ®
Search records for
Jean WORTHINGTON