Lasting Tribute page for
Joanne Louise

CURLEY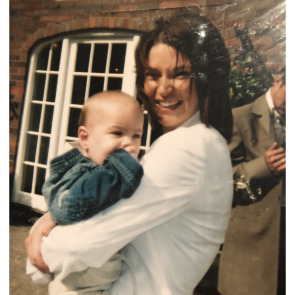 Add additional content
Memorable stories and life events
Viewed by:
1707
visitors.
Published in: Sutton Coldfield Observer.
Published from: July 26, 2019.
Home town: Sutton Coldfield
Absolutely gutted to find out this news from Paula, sorry I was not aware of the date or both Jean and I would have attended. God bless to you and may Joanne have the peace she deserves. Stuart.
Left by

Stuart

:

04/08/2019
Left by
Stuart
:
04/08/2019
My cousin, my bridesmaid. Always loved and thought of often. May you sit on a cloud in heaven with my precious Mom. RiP sweet girl x
Left by

Sandie Purcocks

:

04/08/2019
A childhood friend. Lots of fond memories of a beautiful girl. So so sorry to hear of your passing. Rest in peace. X
Left by

Elizabeth Ashton nee Kane

:

01/08/2019
Left by
Elizabeth Ashton nee Kane
:
01/08/2019
Sponsored by Ancestry ®
Search records for
Joanne Louise CURLEY