Lasting Tribute page for
Janice

PIKE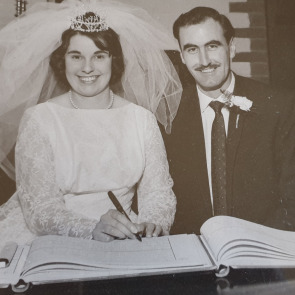 Add additional content
Memorable stories and life events
Viewed by:
2049
visitors.
Published in: Scunthorpe Telegraph.
Published from: April 09, 2020.
Home town: Scunthorpe
Left by
Susan Marsh
:
18/04/2020
I've struggled with finding the right words to put. I feel honoured to have known you for the short time I did. You always made me so welcome and I loved coming to visit you - I felt like I had gained another Nana in you, and I could definitely relate to the fire and mischief you had inside. Such a special lady who will be truly missed. Remember my promise to you will always stand. Sleep tight Janice. xxx
Left by

Melissa

:

16/04/2020
Auntie Janice, I grew up calling you 'auntie' and have fond memories of many family outings and get togethers and the laughs you and mum would have. Long time friend to my late mum Paula you were a listening ear for me when I needed one. I would like to imagine you two back in each other's company having the odd glass of wine together, mum playing her violin and you your cello, and having lots of laughs once more. Sleep tight. Love from Karen xx
Left by

Karen Juggins

:

15/04/2020
sending our thoughts to all the family of Janice, cousin to georgina (nee ursell) She was our cousin on my fathers side Stan Ursell who was uncle to Janice and brother of her father, George. We did not see each other for many years but I remember Janice to be a kind and thoughtful person and I know she will be sadly missed by her family.
Left by

georgina jackson (ursell)

:

15/04/2020
Although we only met your mum a couple of times, we still have very fond memories of the time we spent with her and with your dad. We are saddened to hear that your mum has passed away and would like to offer our heartfelt condolences to all the family. Roger, Jackie, Michael and Matthew James x
Left by

Jacqueline James

:

14/04/2020
Sponsored by Ancestry ®
Search records for
Janice PIKE