Lasting Tribute page for
Terrence Anthony Joseph

DRING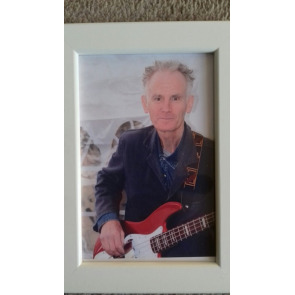 Add additional content
Memorable stories and life events
Published in: South Wales Echo.
Published from: September 21, 2017.
Region: Wales
A thank you to Royal National Lifeboat Penarth, City Hospice Whitchurch, Velindre Hospital Whitchurch, St John Cymru, Merchant Navy/Seafarers Fund, Canal and River Trust Fund Brecon Beacons, for their kind words and tribute for Terry.
Left by

Martin Dominic Dring

:

15/03/2019
Thank you very much for your kind donation to the Canal & River Trust. It was lovely to read that Terry loved cycling and walking along the canal of Brecon and the Taff Trail. Our thoughts to the friends and family.
Left by

Canal & River Trust

:

12/03/2019
On behalf of the Merchant Navy Fund thank you to the family for your donation In Memory of a dear brother Terry, loving son to Mum "Tishy" and Dad Les, who served as a Merchant Seaman, before, throughout and after WWII for many years.
Left by

Carole Hunt

:

12/03/2019
Thank you to you and your family for your very generous donation to St John Cymru and for your kind words. It was a pleasure to read about Terry's love of music and gardening and we want to thank you so much for your kindness in his memory.
Left by

Chelsea - St John Cymru Wales

:

06/03/2019
On behalf of Velindre NHS Trust Charity I would like to thank you for your kind donation in memory of Terry. This generous gift will support Velindre Cancer Centre in delivering & developing compassionate & individualised cancer care which will make a huge difference to patients and their families. Thank you so much. Rhian Gibson, Charity Director
Left by

Rhian Gibson

:

26/02/2019